Want to use your phone number with WhatsApp Messenger?
Here's your go-to guide for how to connect once you have purchased a new number.
If you are porting in a number you currently use with WhatsApp, in our experience, your number will continue to work and remain logged in on WhatsApp even after you port.
Step 1
After downloading and opening WhatsApp on your phone, you'll need to confirm your country code and enter your NumberBarn or NumberGarage phone number into the text field below. Then, select Done to proceed to the next step.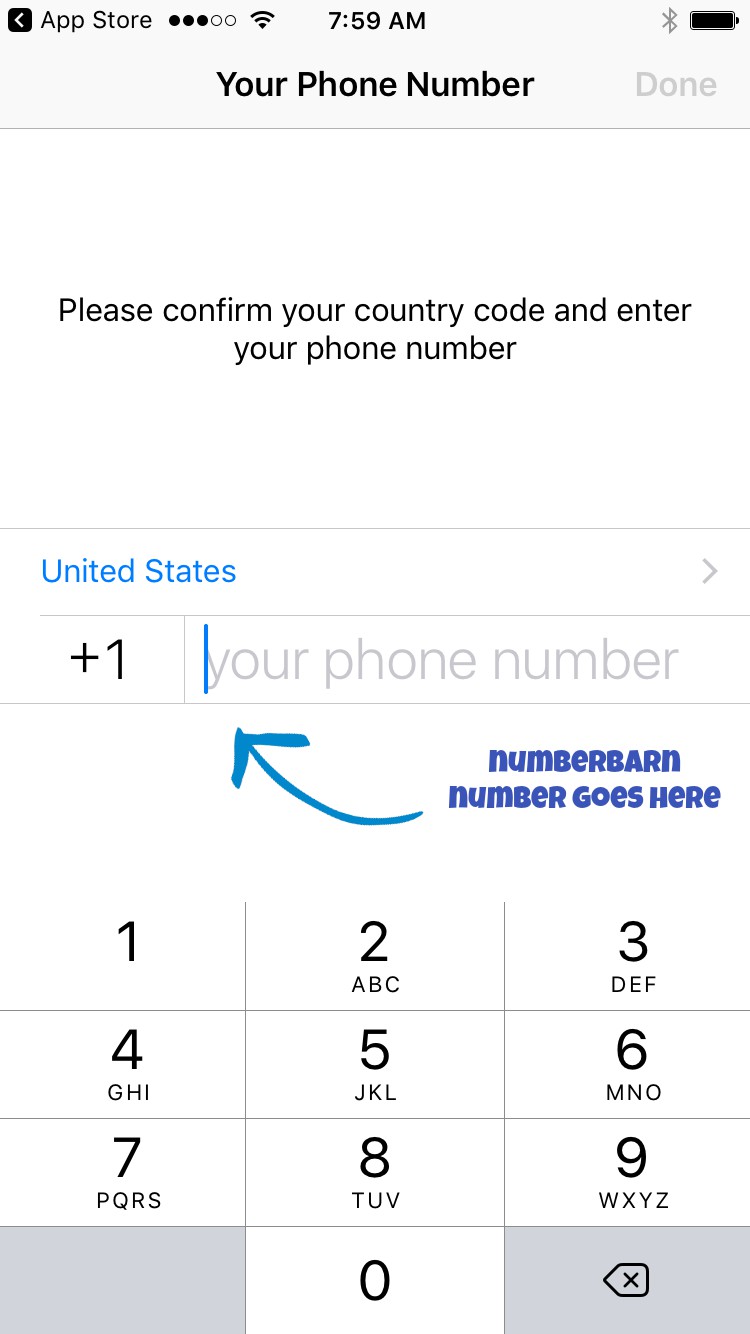 Step 2
Verify through a text message sent to your NumberBarn or NumberGarage phone number. You can access your messages from within your NumberBarn or NumberGarage account or via email.
Enter the code from the message into WhatsApp to verify your number.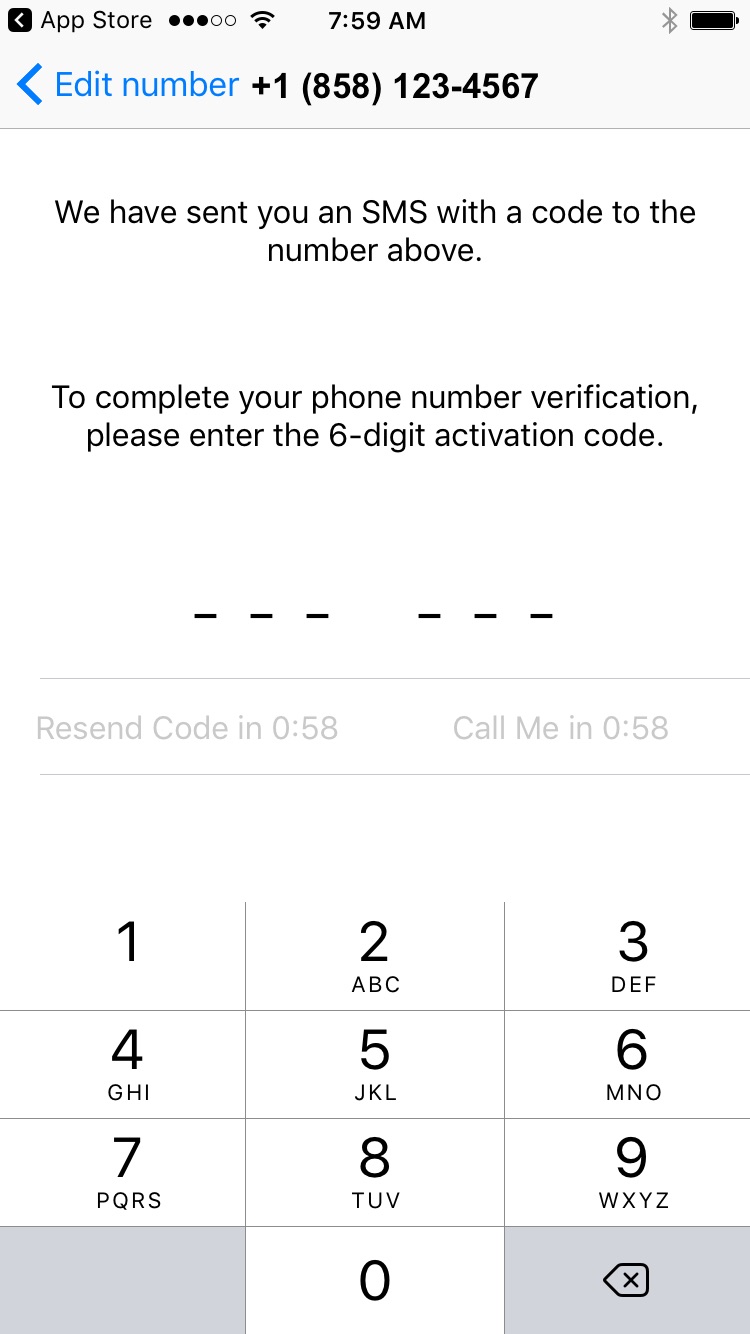 Step 2.5
If you didn't receive the text message, it's possible that Whatsapp isn't able to send text messages to wireline numbers. We tend to see mixed results with NumberBarn and NumberGarage numbers. The great news is that there is a workaround. Go ahead and click "Didn't receive a verification code?" as pictured below:
After clicking that option, Whatsapp might make you wait a couple of minutes. Then click the Call Me button. Whatsapp will call your number and give you a code. Be sure to note the code and enter it into Whatsapp.
Be sure that you are on a NumberBarn call forwarding plan and have configured your number to ring directly to a cell phone or landline so that you can receive the call from Whatsapp with the verification code. You can upgrade to Forward and downgrade back to Park at any time. Learn more about changing your plan here:
Here's an article on how to configure call forwarding:
How to forward calls to another number
Step 3
Once your number has been verified, enter your name. You can also upload a profile picture. Then, select Done.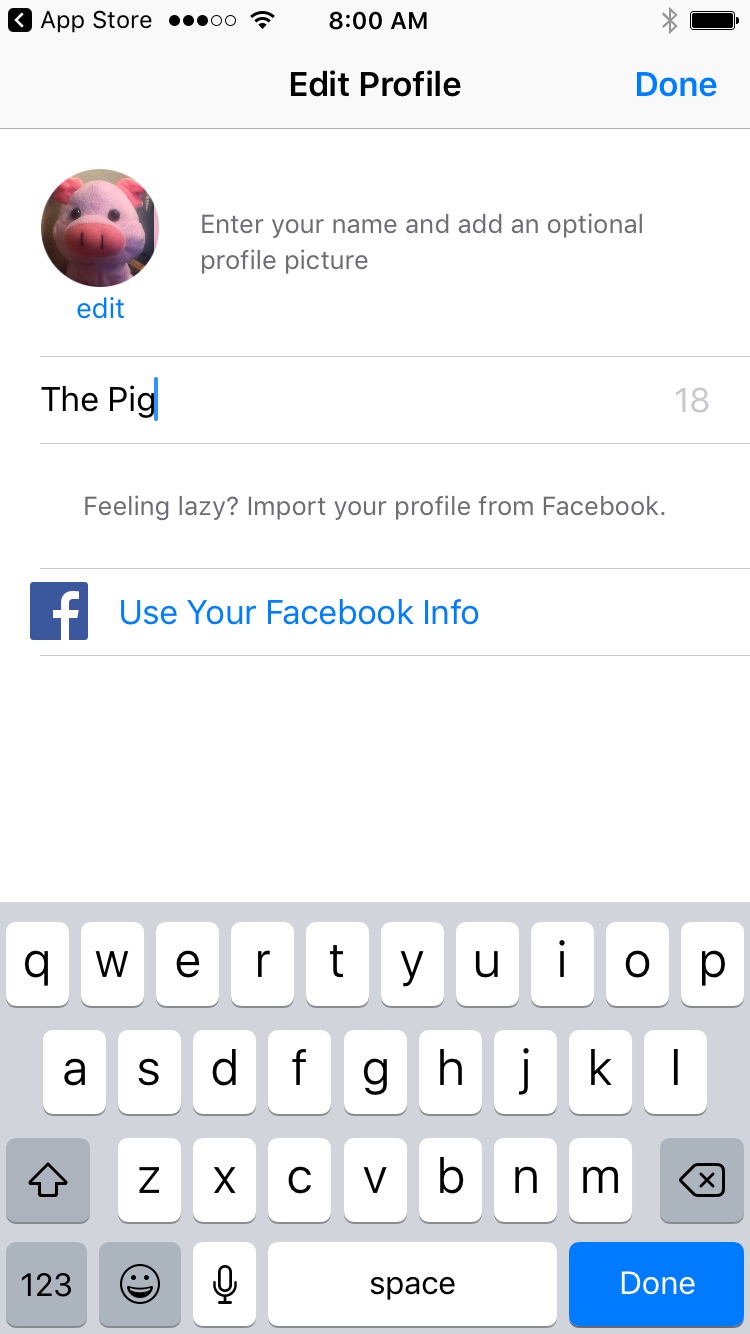 Now, you're connected and can start texting friends and family!
Already have an account with WhatsApp and need to update your number to your new NumberBarn or NumberGarage number? You can find the instructions on how to complete this task from the WhatsApp FAQs by clicking here.
**If you are using the NumberBarn or NumberGarage Forward plan, WhatsApp will not use your minutes for calls.