Your snazzy new number has activated on the Port Away plan or one of our other plans (TIP: you can port away on any plan).
With the Port Away Information for your phone number in hand, you reach out to your new provider to submit the request to their service.
But – how do you know when your number is actually porting away?
We work with our carrier + your new carrier to ensure your port is completed within 3 to 10 business days.
Throughout the process, we'll send email notifications to the account holder on file in your account with the status.
Check out the email notifications you can expect to receive along the way with your port out to a new provider:
Transfer Away Processing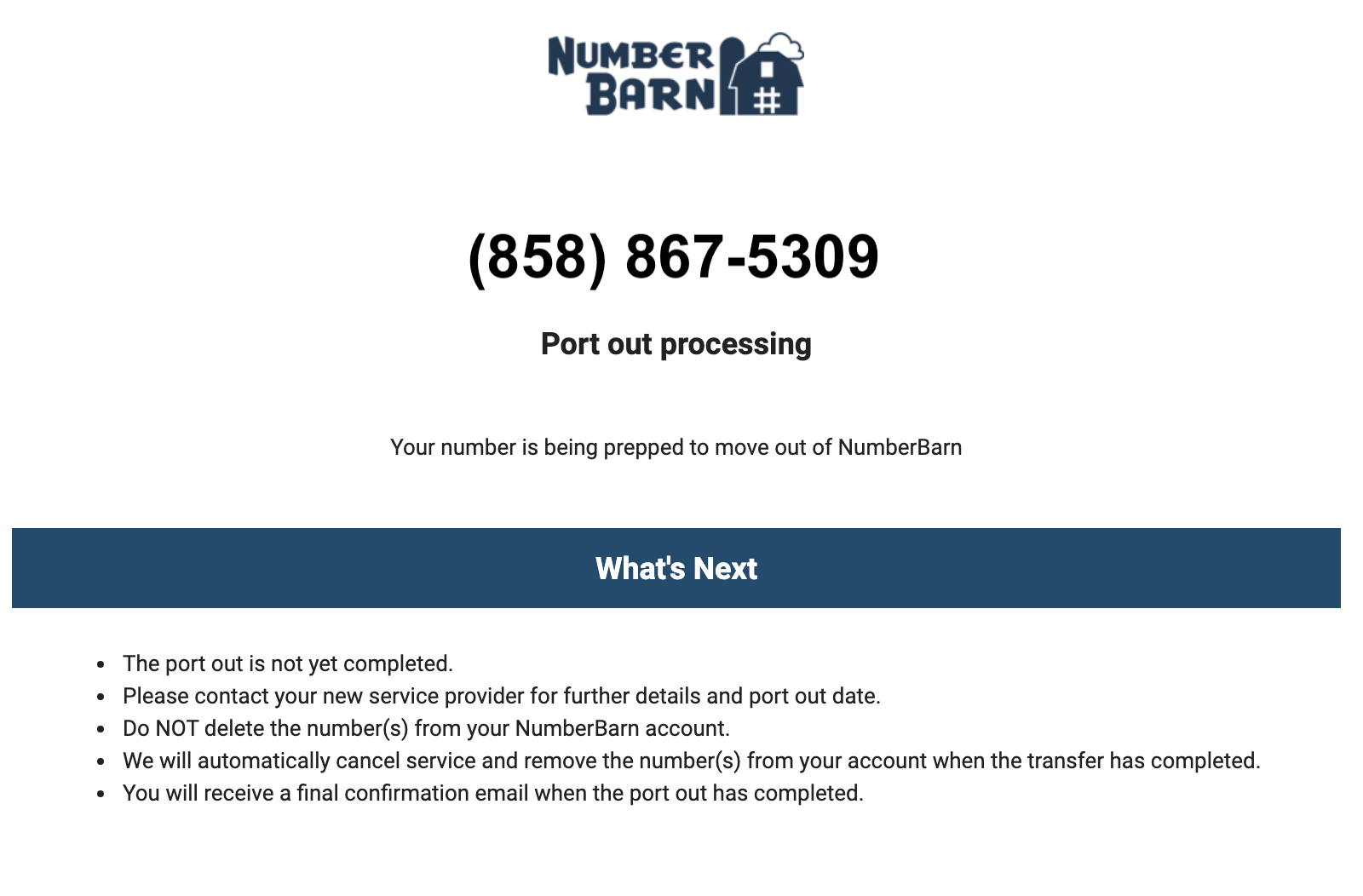 Once we receive your port/transfer request from your new provider and the request is approved, you'll get this email with the subject line, Transfer Away Processing.
This means:
The port-out is pending transfer to your new provider – it has not yet completed. This process takes up to 10 business days.
Do not delete your number from your account just yet.
If you want to know the scheduled porting date, contact your new provider.
Port Out Rejected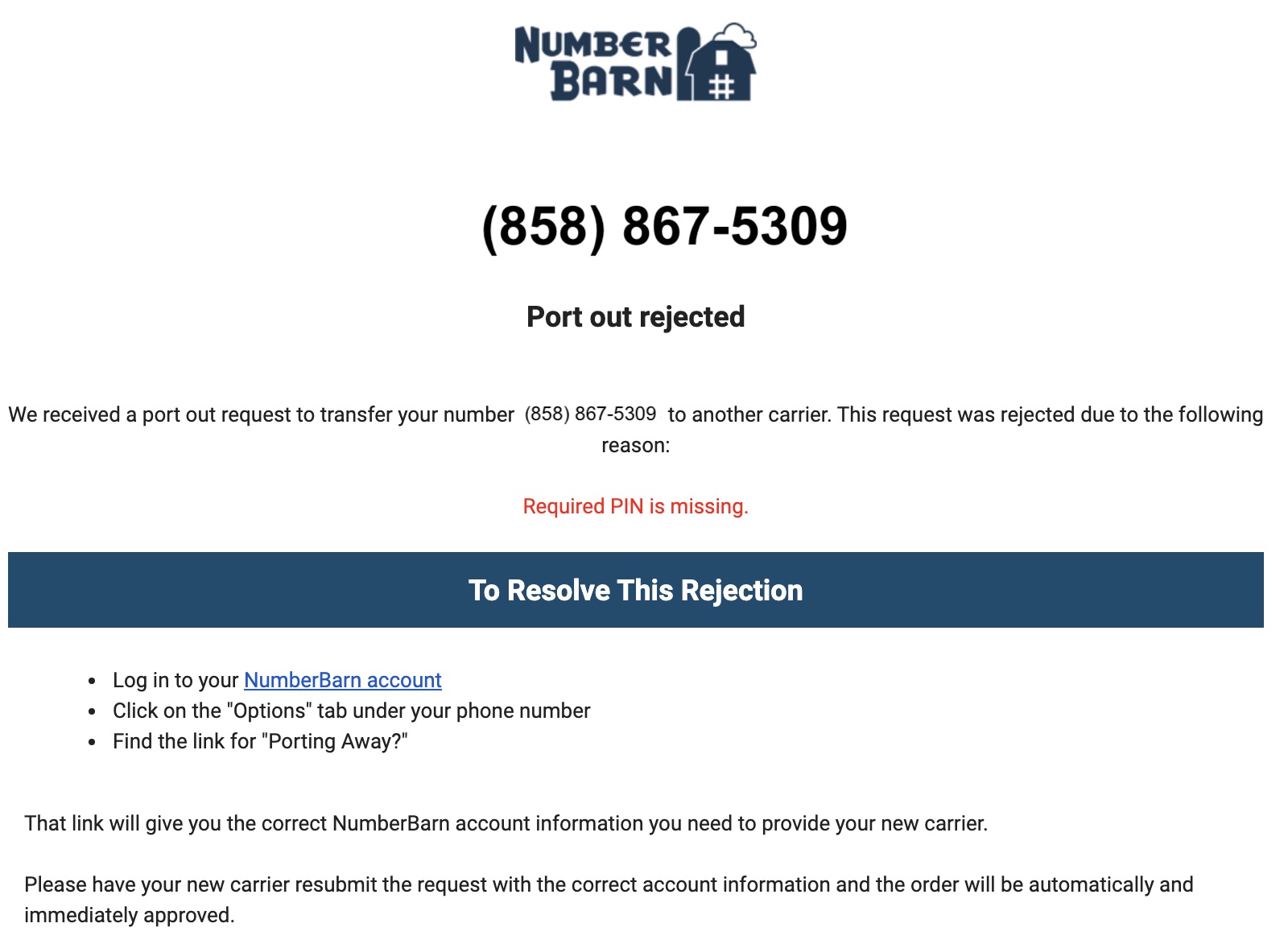 If you receive a Port Out Rejected email, the following article will explain your next steps:
How to fix a port out rejection
Transfer Away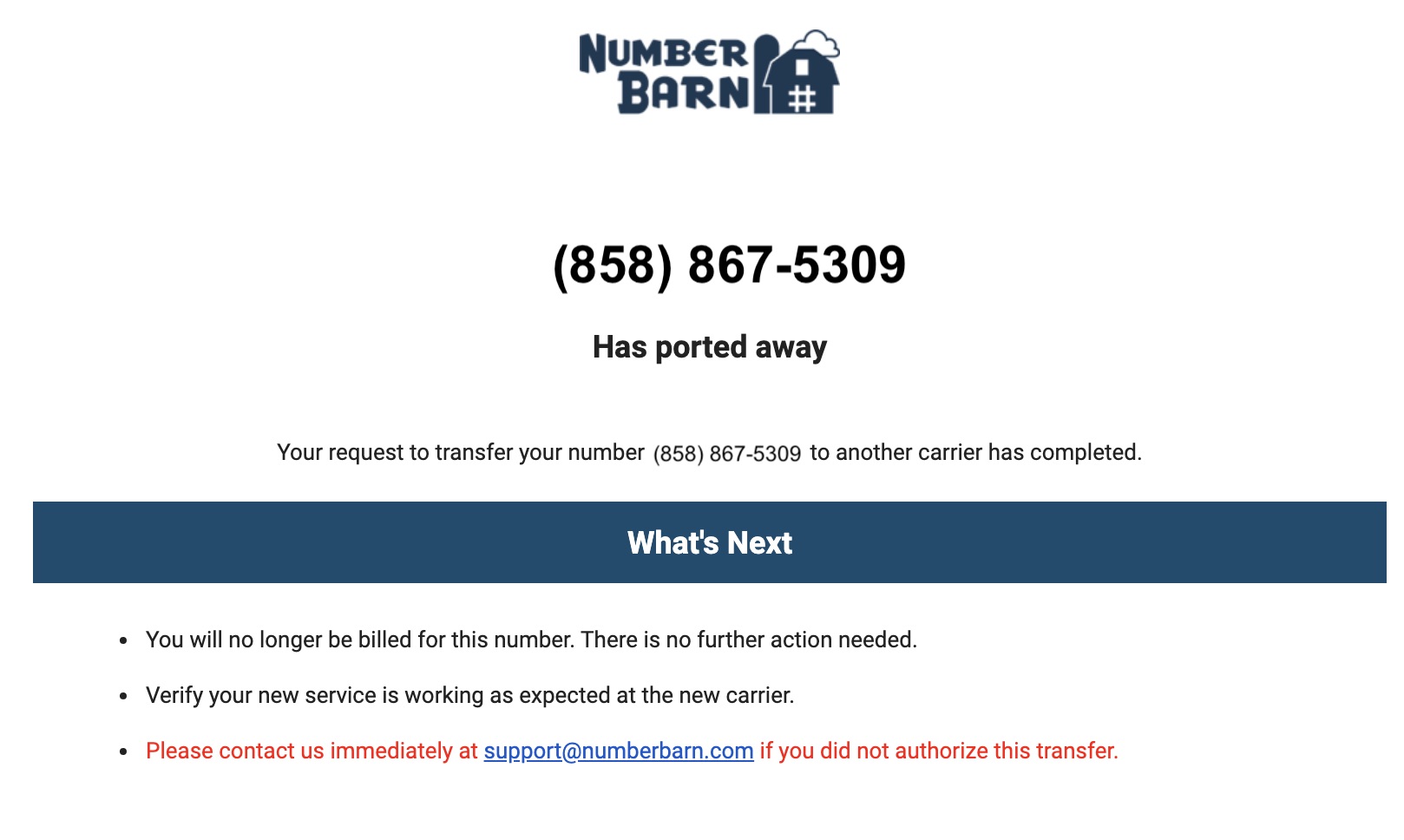 Now it's time to celebrate!
When you see this email, it means:
Your phone number has ported to your new provider.
It has been removed from your account.
No more billing from us – you pay your new provider.
Missing notifications for your port out?
In some rare cases, we're not notified via the carrier of a port out. This might result in not receiving the notifications above. If this is the case for you, please contact customer support.