Flight booked.
Suitcase packed.
Adventure ready!
Wait – what are you going to with your cell phone number while you're gone for the next few months?
You don't want to lose the cell phone number you've had for the last decade, and you don't want to pay the hefty international fees while you're abroad.
Let us help!
You can…
Port and Park your number with NumberBarn. Create a custom message informing callers of your whereabouts as well as send and receive text messages.
How much will this set you back?
One-time $5 port-in fee
$2 fee per month
Your first month will be $7 and every month after will be $2. You can even pre-pay the year of $24 and we'll waive the $5 port-in fee.
Save your pennies for that extra souvenir!
How do you begin?
Click the image below for the step by step directions!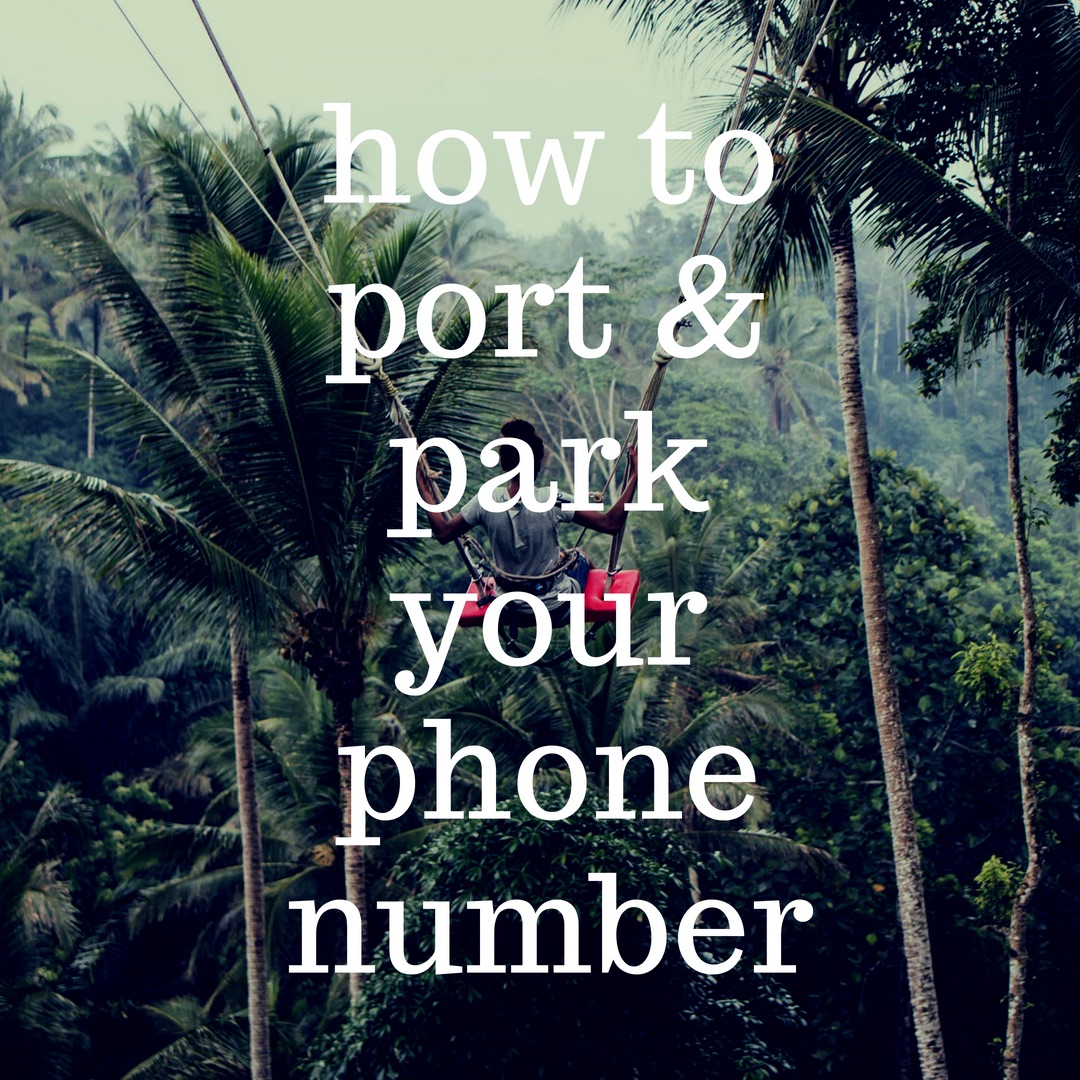 We also offer Call Forwarding services, which forwards your existing number to a different phone number on which you can answer calls.
If you need to forward calls to an international number, check out the following article:
What are your rates to forward calls to my international number?
For more considerations on keeping your number when traveling, check out this article:
I'm moving to another country and want to keep my number
Check out these travel bloggers and the way they use NumberBarn: