Google Duo is a video calling app created by Google that connects you to those you love.
We've tested Google Duo with NumberBarn and NumberGarage US or Canadian local wireline/landline numbers over wifi and cell data.
Tip: This will not work with your toll free number.
If you'd like to download Google Duo to use with your NumberBarn or NumberGarage number, click here.
Let's get video calling!
Here's your go to guide for how to connect once you have already purchased a number from NumberBarn or NumberGarage.*
**Note that we cannot guarantee your number will work with Google Duo due to the carrier, rate center and/or other factors. 99% of NumberBarn and NumberGarage numbers will work with Google Duo. If your number is not supported, you will receive an error message when trying to configure the app. If your recently purchased number is unsupported, contact our customer support to see how we can help:**
NumberBarn Contact Page
NumberGarage Contact Page
Step 1: Download Google Duo to your mobile phone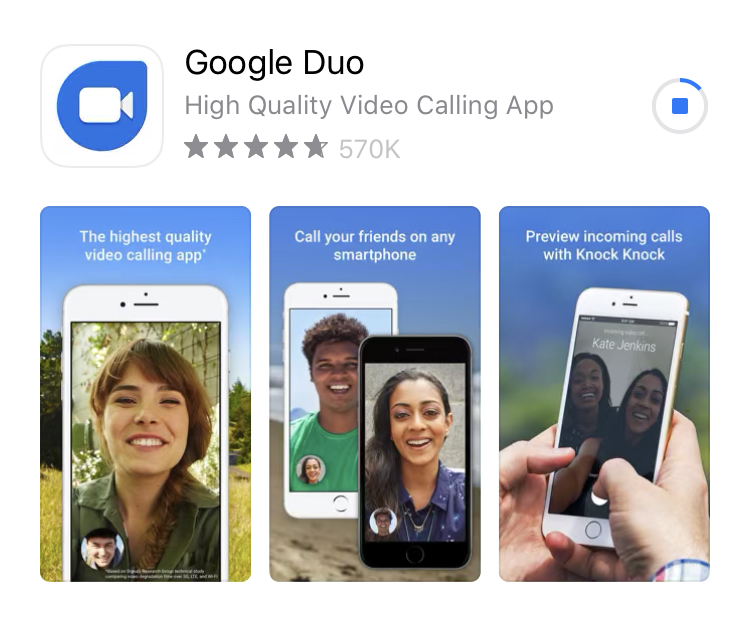 Visit your phone's app store to download Google Duo. The download links can be found right here:
Step 2: Connect your NumberBarn or NumberGarage US or Canadian local number
First, make sure that SMS is activated on your number. To check, follow the instructions on this page.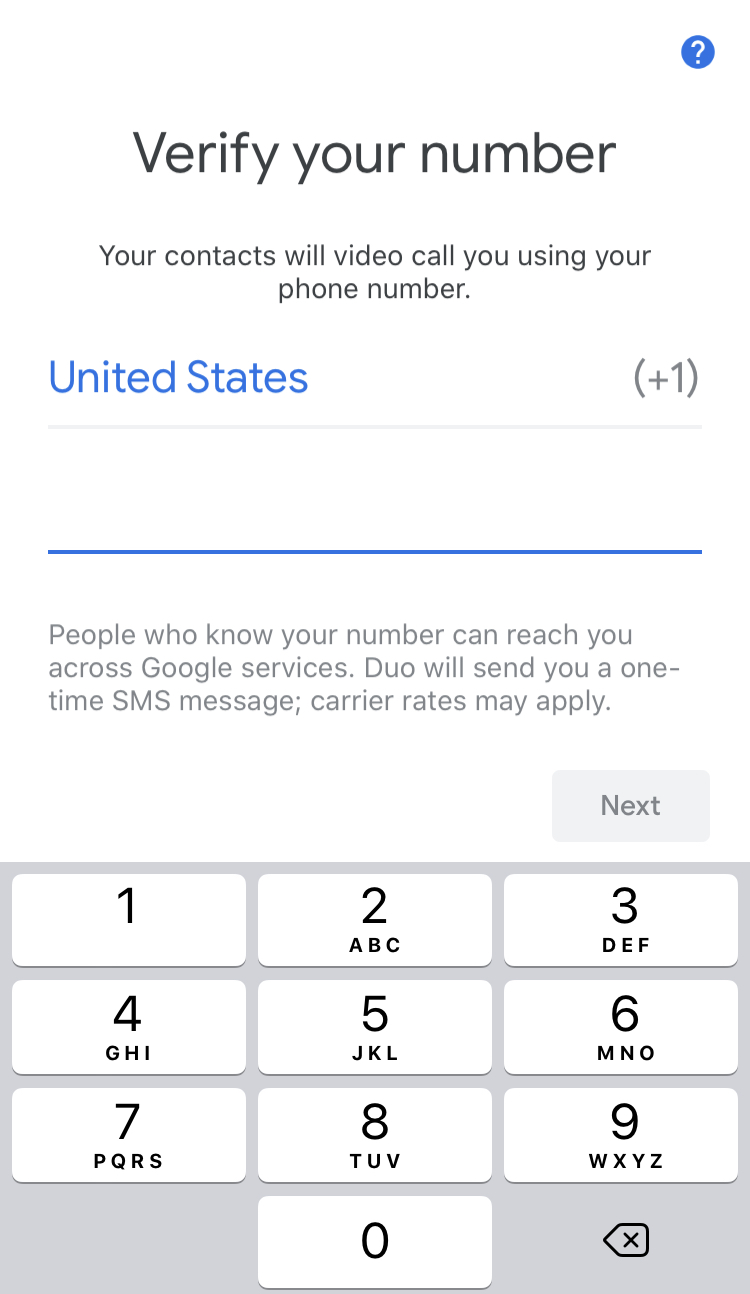 Enter your NumberBarn or NumberGarage US or Canadian local phone number into the Verify your Number field. Make sure to include the area code!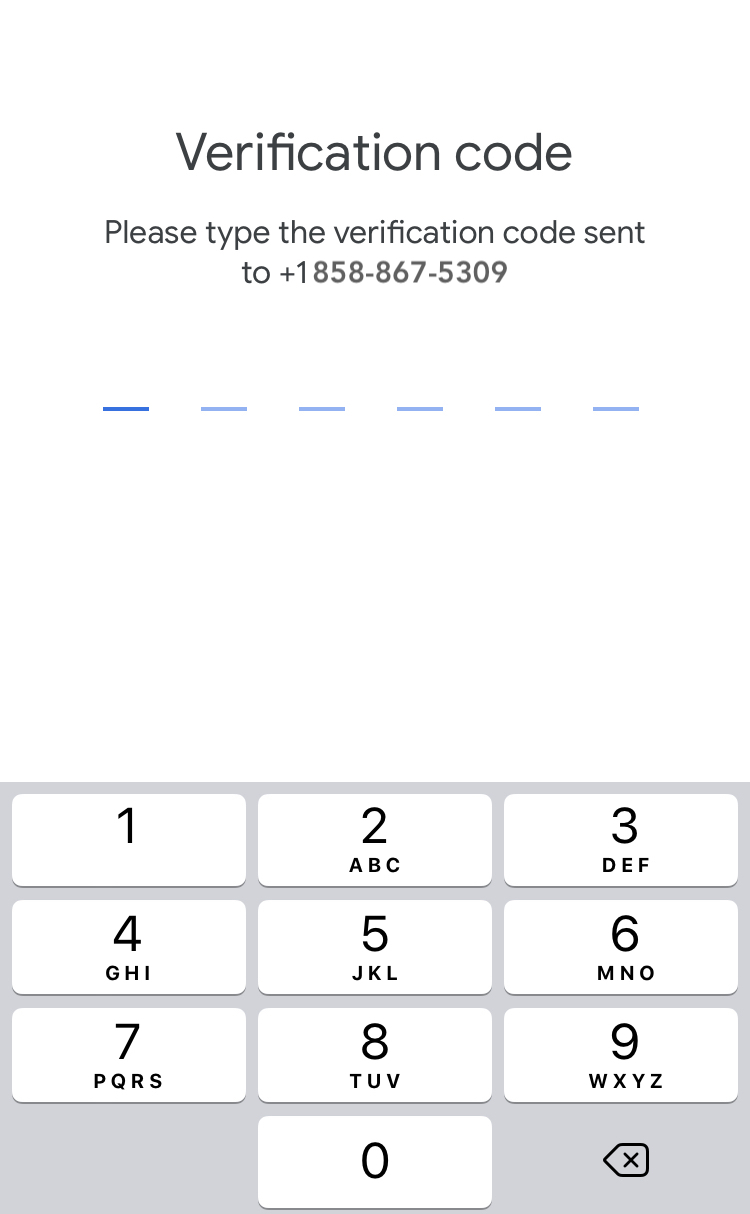 A text message containing your Google Duo verification code will be sent to your NumberBarn or NumberGarage phone number.
You'll get an email with your SMS code.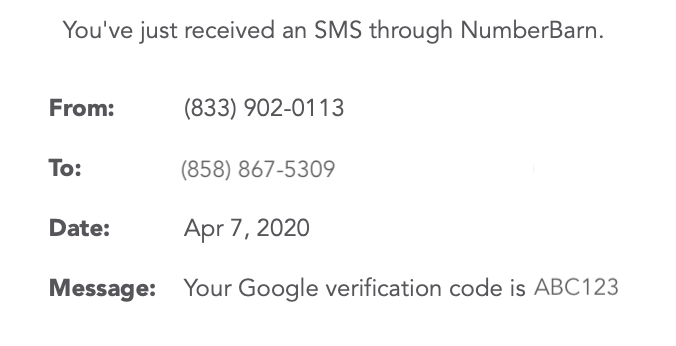 Enter the verification code into the numeric fields to continue.
Step 3: Start making calls
You'll need to select allow on your cell phone to make sure your microphone, camera and other settings are enabled.
Once you make your selections, you can start making calls.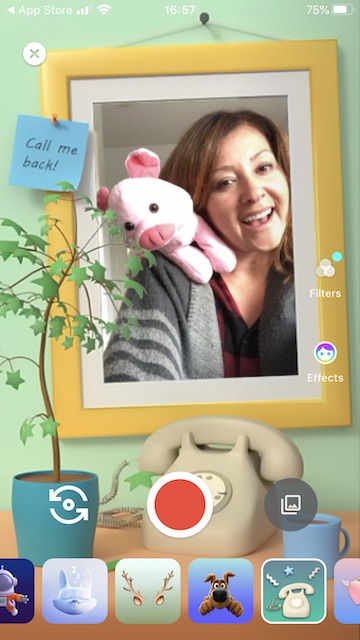 Things to know about Google Duo
You can use Google Duo with your cell phone data or on a strong wifi connection.
The quality of the calls is as good as your connection. If your wifi stinks, you're not going to have good call quality.
The call quality is not determined by NumberBarn or NumberGarage as calls are not actually routing through our server.
Not all NumberBarn or NumberGarage US and Canadian local numbers will work on Google Duo. You'll need to test out your number first. If it is not supported, contact our customer support above to see how we can help.