While you love the service NumberBarn provides, and your current plan, you don't need to know about our latest offerings and features we have to offer. How do you unsubscribe from those marketing emails?
All you need to do is go to the bottom of one of our emails and click "unsubscribe from this list."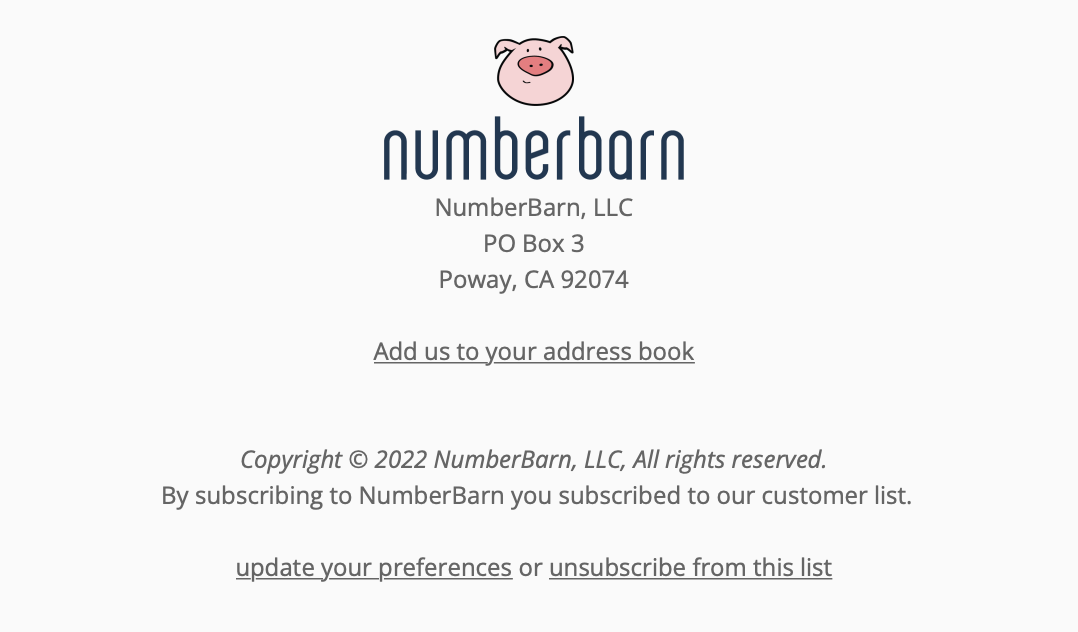 Please note, this action does not unsubscribe you from email updates from NumberBarn regarding your account or phone number. Our marketing emails generate from a different system and are separate.